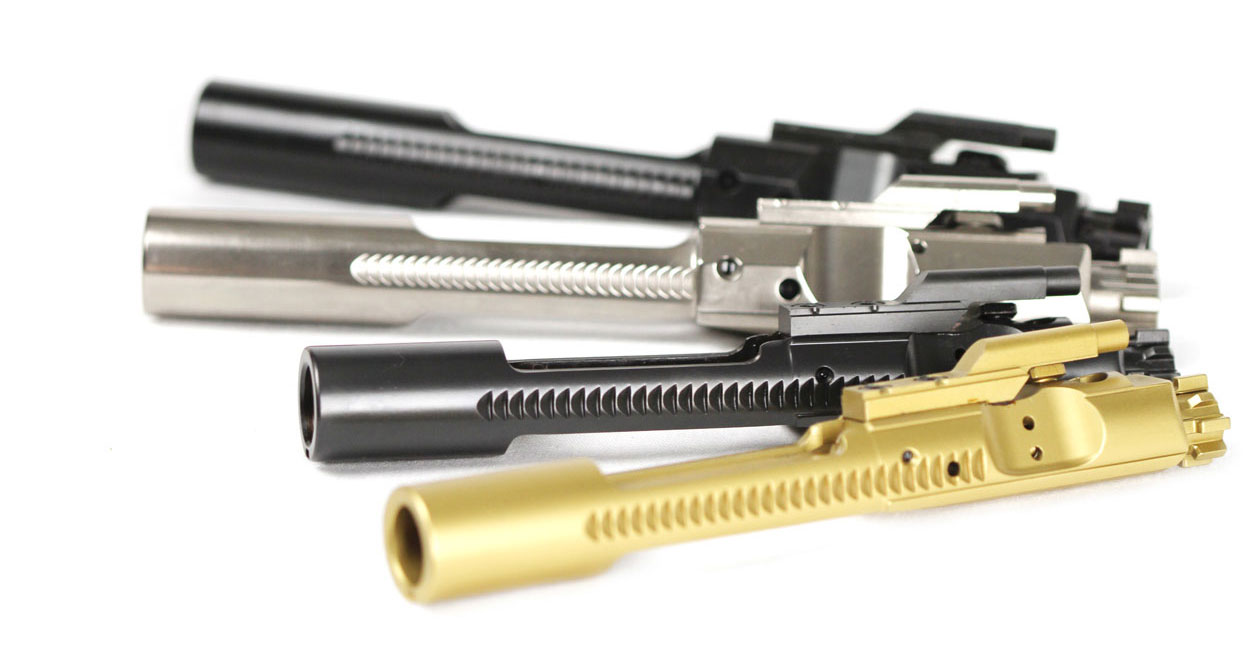 ALL TOOLCRAFT PRODUCTS CARRY A LIFETIME WARRANTY
Carrier Specifications

Material: Domestic Aircraft Quality 8620 Steel
Gas Key: 4130 Steel: Grade 8 Gas Key Screws (properly staked)
Bolt Specifications

Bolt Material: 9310 or C158
Extractor Material: 4140 Steel
Mil-Spec O-Ring
Mil-Spec Gas Rings (3)
Cam Pin Material: 4140 Steel
Firing Pin Material: Hard Chrome/Ground 8740
Other: MPI Tested, Shot Peened

Nickel Boron
Nickel Boron is the top of the line coating, with its superbly smooth finish. It is engineered to minimize on friction by cutting down the surface to surface contact between sliding parts. This finish not only reduces the friction, but it also dissipates heat, allowing for the least wear and tear.

DLC
Ionbond Diamond-like Carbon is a metal finish applied through a Physical Vapor Deposition (PVD) process. It is a tough corrosion proof coating, with excellent friction properties. The Ionbond Black DLC will not chip, crack or peel, providing you with years of protection against wear while maintaining its integrity. It is so strong that it is virtually scratch proof.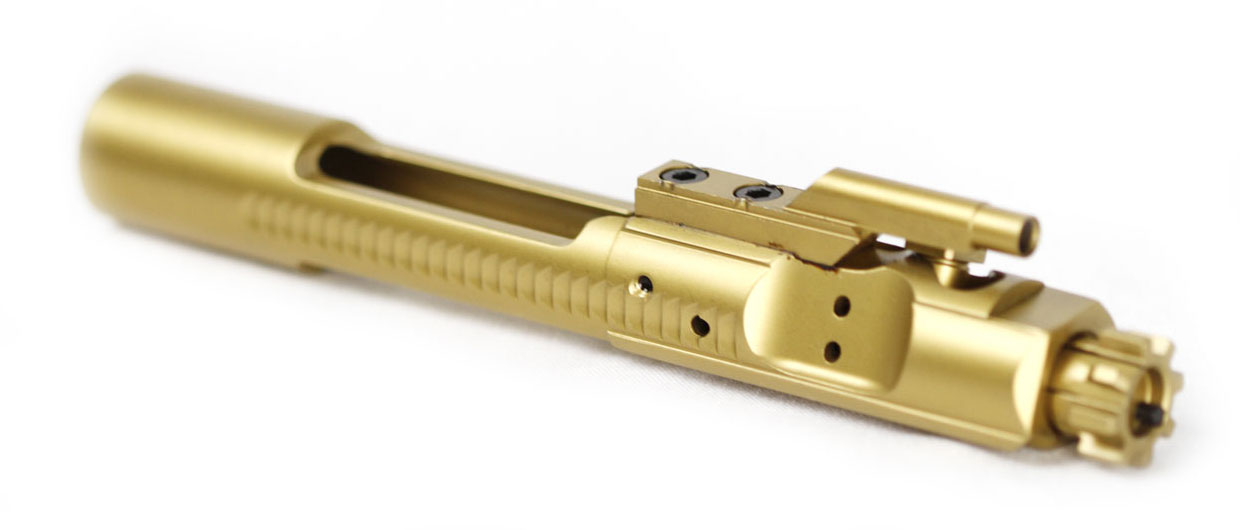 Titanium Nitride
Titanium Nitride is an extremely hard ceramic material, often used in aerospace and military applications that improves the maintenance, cleaning, and edge retention. This finish provides a unique look, and excellent lubricity, hardness, and corrosion resistance.

Black Nitride
Black Nitride is a process commonly referred to as SBN (Salt bath nitride) and QPQ (quench polish quench). These are a form of nitrocarburizing or a Thermo Chemical treatment that improves wear resistance and corrosion resistance of ferrous metals with little or no dimensional change which causes the hardening of steel. The chemical bath results in a deep dark black with a harder, more durable finish.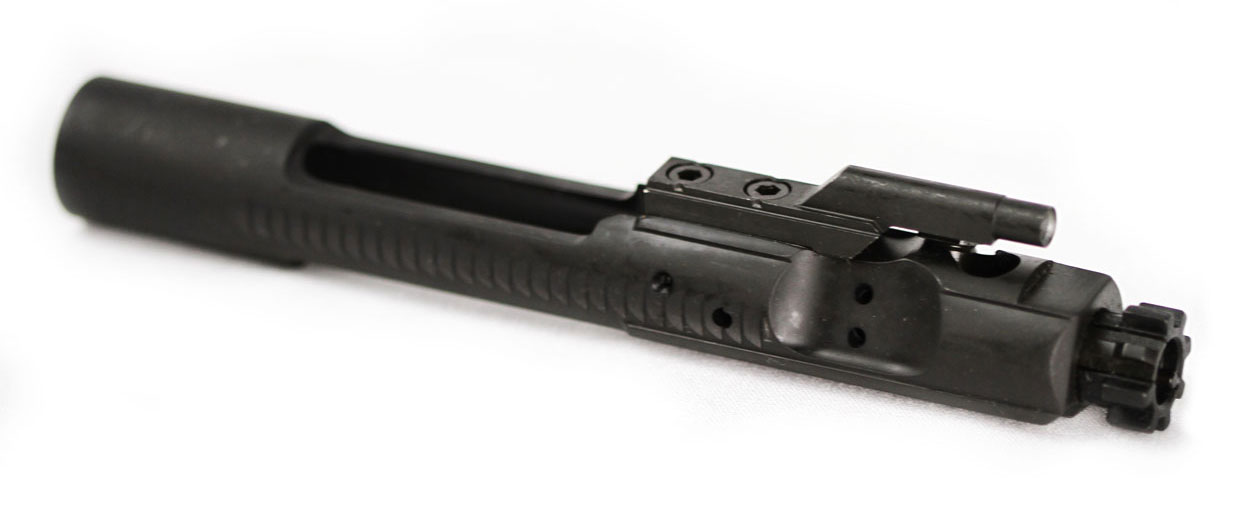 Chrome &
Magnesium Phosphate
Keep the original MIL-SPEC appearance and function. Toolcraft does it right by following the Mil-Spec original standards which have been tried and found true for generations. The bore is coated with hard chrome and the remainder of the 8620 metal that is exposed has a Magnesium Phosphate protection that absorbs the lubricant, causing the carrier to run smoothly from one round to the next.